The New Way to

success.

advance.

progress.
Interested in joining a progressive sales team? Innovative Scuba is always open to Outside Sales Representatives who are ready to sell our extensive product line! If you are a motivated individual interested in an exciting sales opportunity, please send your resume to [email protected].
Who We Are
Twenty eight years ago, Innovative Scuba Concepts (ISC) began with a simple idea. The Slap Strap was invented and patented and ISC began. We continued to invent proprietary products like the Quest, Mini Quest, Lazer-Stick, Yoke Light, Inflatable Flag-N-Float, Girder Hangers, Versa Light, Comfort Cushion mouthpiece etc. and eventually decided to expand in to a full line of accessories. Our outstanding reputation is a result of continually striving to exceed our customer's expectations through exceptional customer service and high quality innovative products. All of the products we offer are to help encourage you to love scuba diving in your local community.
In June of 2014, ISC purchased the "Intovatec" light line from Intova and renamed it "Tovatec". Intova started making plastic LED lights, but by 2005 moved to aluminum lights. Intova pioneered the development of hand held metal dive lights. Tovatec has carried on this tradition of excellence. Between the 2 companies, over ½ million metal dive lights have been sold. Tovatec continues to sell its own light line and OEM's lights for other major dive companies. All of the Tovatec lights are tested to meet the ANSI-FL-1 standards. Tovatec unveiled its revolutionary Fusion light line in 2015. These lights feature both a focused beam and a wide angle video light in one light! You get to choose whether you want to use alkaline or rechargeable batteries and new safety features are also included. All lights are multi-functional as well.
Innovative Scuba continues to introduce new product each year. In 2016, we launched a new line of masks, fins and snorkels and are looking forward to launching more exciting product each year. Feel free to browse the site. We are confident you will find all of your diving needs here.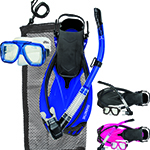 2016
Introduced the ISC line of masks, fins and snorkels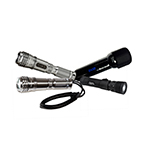 2014
Purchased the Tovatec light line from Intova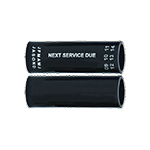 2010
Started in-house PAD printing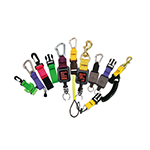 2003
Improved custom sewing standards and expanded sewing color options
1995
Expanded private logo items to include, hats, vests, bags, log books and more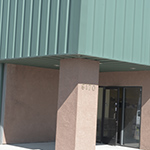 1991
Built and moved into our own facility in Colorado Springs, CO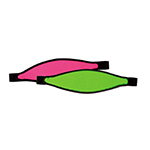 1988
Innovative Scuba opened its doors with the introduction of the slap strap